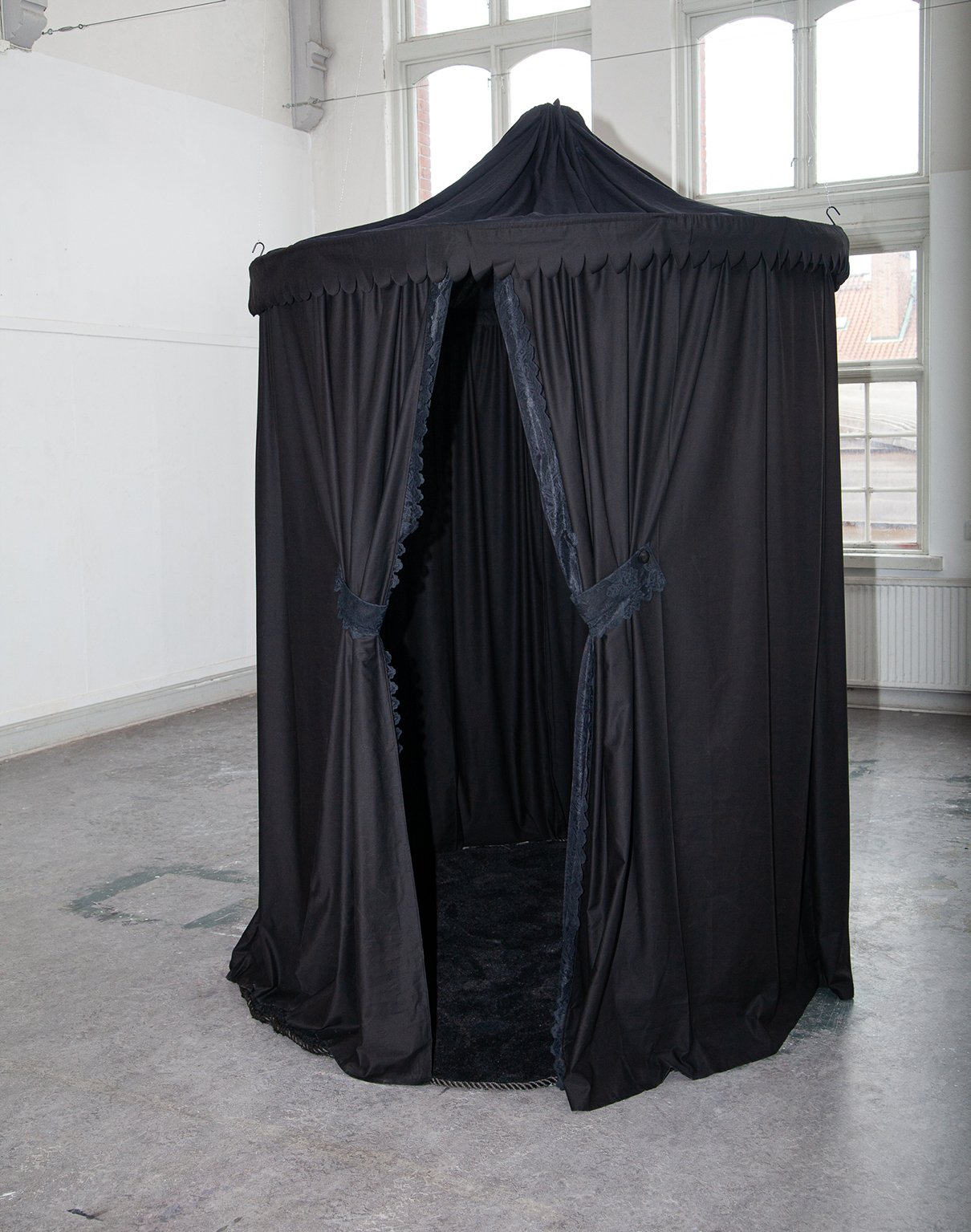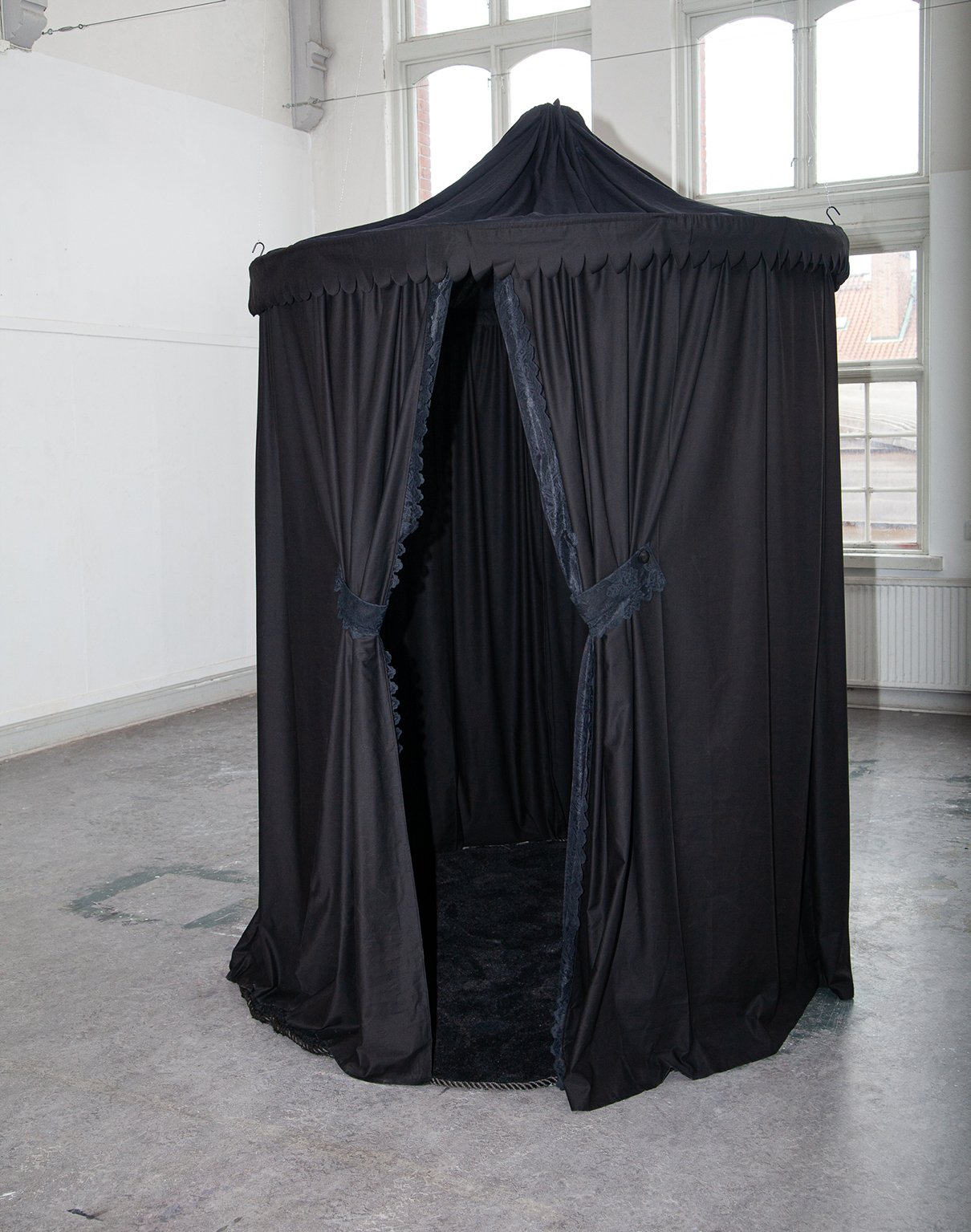 Linking past, present, and future together
– I'm preserving this here, 5 pieces 7 x 10 cm. Wooden boxes, embroidery, photography and hair.
– The heartfelt room, 200 x 160 cm. Textile installation with film and a tufted carpet.
– Ivy,1 meter in diameter, 2 meters high. Thread.
– Concealed part 1, 135 x 165 cm. Hand-woven in digital loom
– The Swan, 155 x 145 cm. Hand tufted.
Always black in black, like a shadow of nothing. Like everything else becomes redundant, I need to reduce all other noise, make it easy for the eye. Let the other things that are not visible to be shown. The black color is recurring in my work, tying them all together. Making them one.
During my masters inquiry I have returned to photographs from the Victorian era (1820-1914), where it was expected as a woman to show her grief by posing in black silk. And how they allowed the loss of a loved one to be griefed publicly. The fabric of the skirt overflows, creating waves in the black. The face is turned away, hidden in a hand. But beneath all the protective layers of fabric it seems to be an endless sorrow like the storm on the open sea. These images are called mourning photographs.
With the textile I have tried to create an emotional narrative with aesthetics/inspiration from the Victorian era and their mourning rituals. I try to stay in the material, let the fibers pass between my fingers, let my story leave traces in the fabric. By weaving, sewing, photographing, filming and tufting, I have approached the subject, made it my own.
My wish is that the works I have created should evoke a narrative where the viewer can fill in with their own story. Their inner world, focusing on the feeling that arises in the body.
@annahulth
https://annahulth.com/