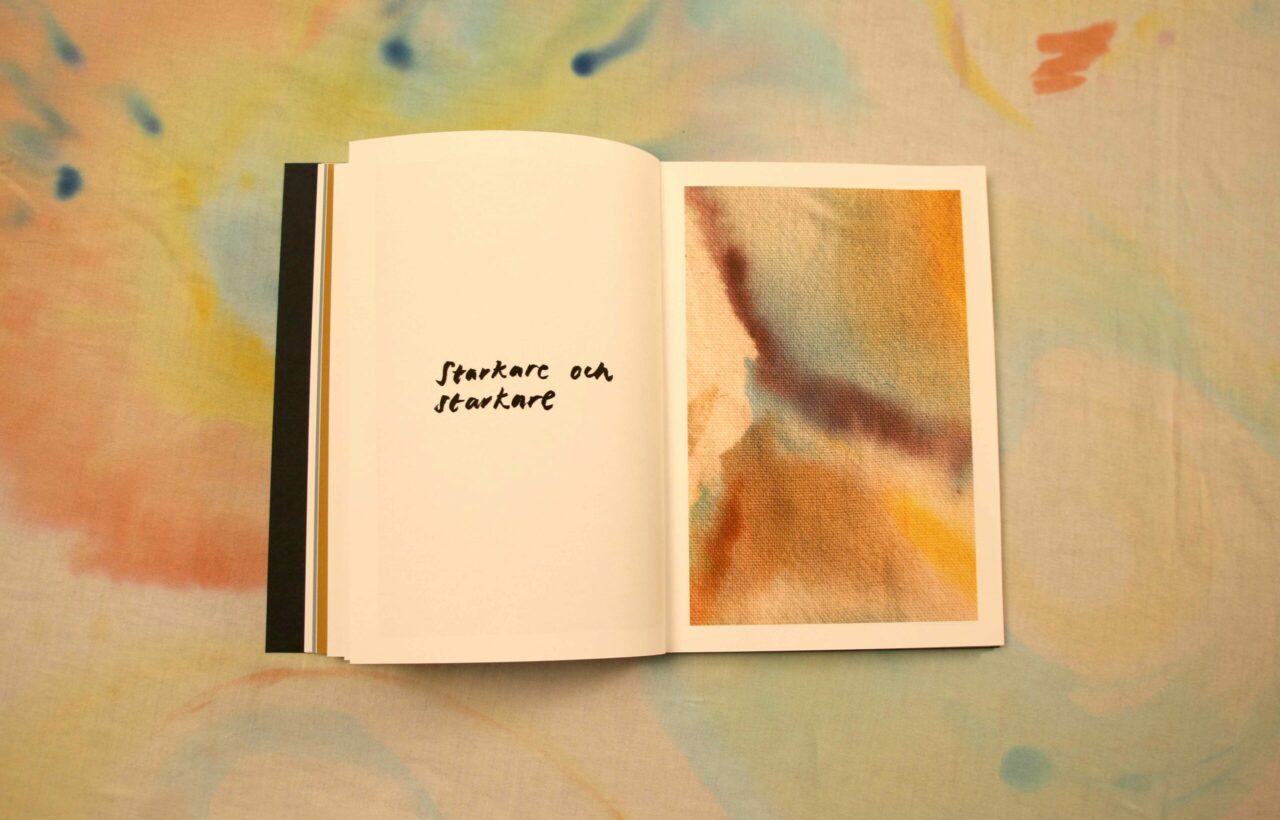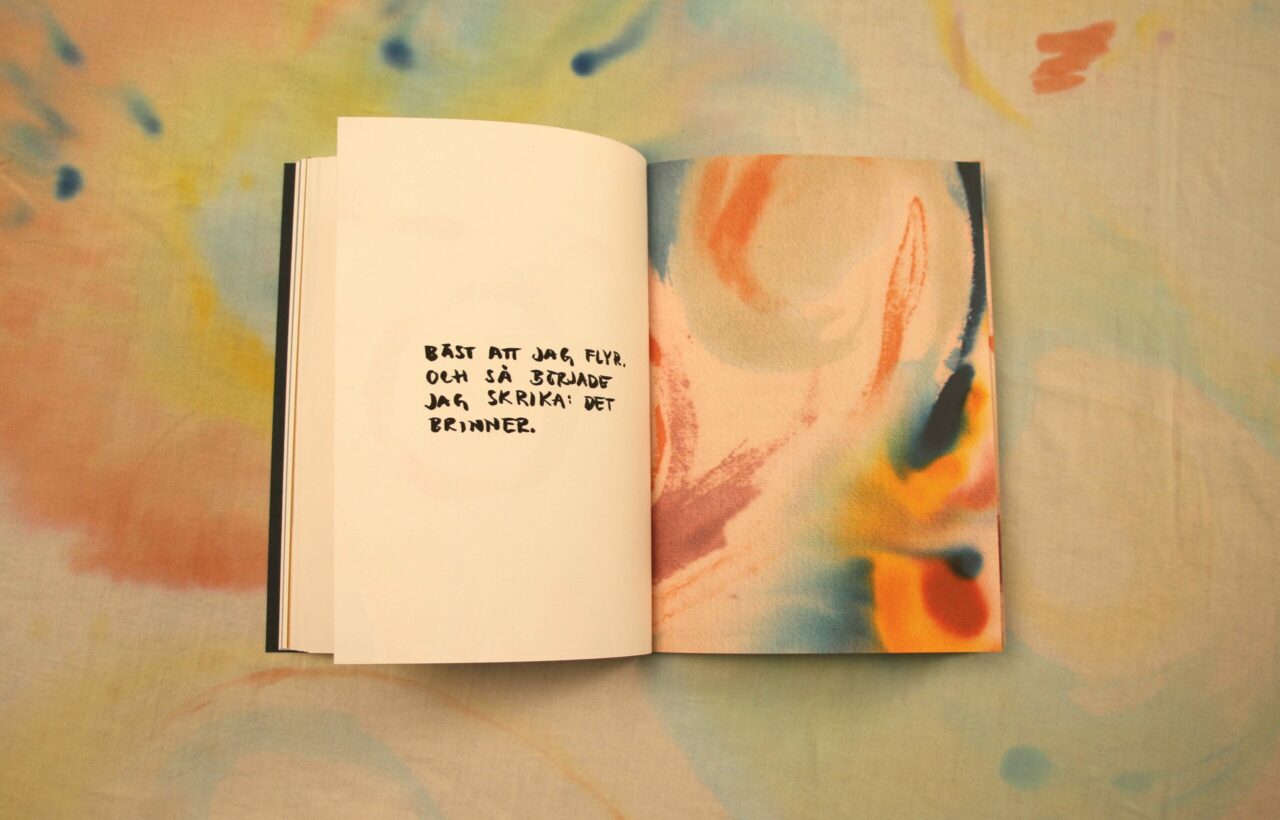 Klart slut från Drömcentralen
"Klart slut från Drömcentralen" (Over and Out From the Dream Central) is an introspective project that aims to raise awareness for and strengthen the value of dreams through visual communication. Automatic dream paintings and poetic texts have been created based on my dream diary and come together to form an art and poetry book made out of three chapters. Each chapter revolves around a character found in the dream world, and the narratives created from the selected dreams carry a subtle feminist perspective.
Automatism is a method that revolves around disconnecting the conscious self when painting, letting the hand move without actively controlling it. The hand then comes in contact with the unconscious self, which is the part of the mind that dreams. When we dream, we enter a state that can be called the collective unconscious, a place we all know well and which connects us, but we seldom talk about it.
The painting was done with reactive colour on reused old sheets, to preserve and transform the magic that lies within a fabric that someone has slept and dreamt in. Aside from pictures in the book, the paintings have once again become bed sheets. The bed that is made with the dream-sheets communicates sleeping and dreaming to an exhibition visitor, who is encouraged to lie down among the dreams and read about them in the book. The book itself can be experienced in any setting, as long as the reader has a calm surrounding with the possibility of exploring their own inner world, with the book as a guide.

@christina_erlander_klein
christinaerlanderklein.com 
info@christinaerlanderklein.com