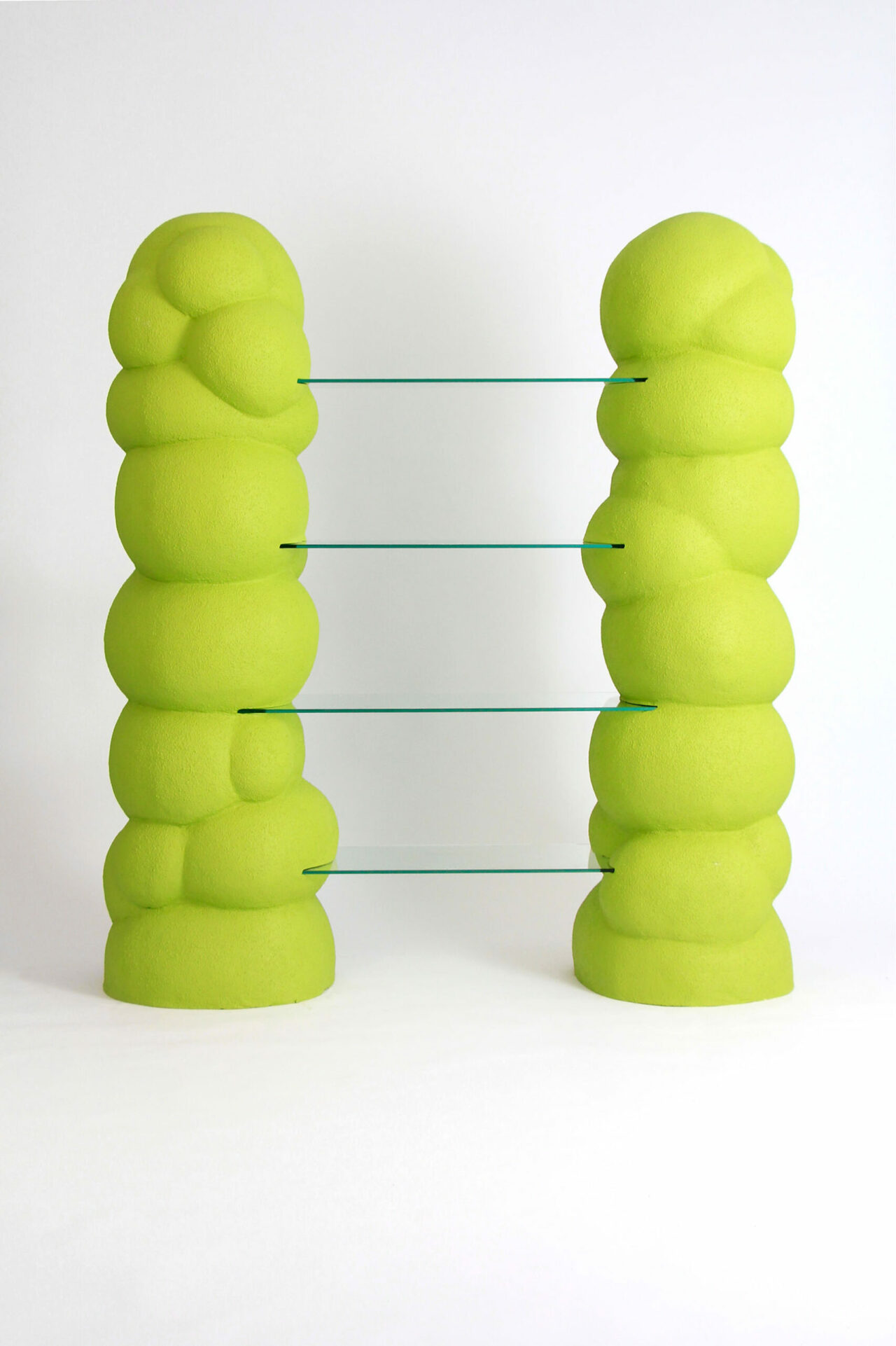 Marshland Memories
The project aims to investigate possibilities for translation and mediation of a specific place through furniture design. The place being mediated is a wetland – a swamp or marshland environment with its textures, topography and defining attributes acting as basis for design choices throughout the project.
The result moves between opposites, hard materials have been manipulated to look soft and textured shapes are met by shiny surfaces and sharp edges. Disgusting meets delicious, craft meets industry, natural meets artificial, the wanted meets the unwanted and the minimalistic meets an expressive maximalism.
The project is a way to explore ways of shaping a small-scale, craft-based design practice driven by a curiosity towards traditional as well as experimental materials and ways of production.
https://www.instagram.com/sjostromgreta/
Thanks to Abic Kemi och Glasbolaget.se.