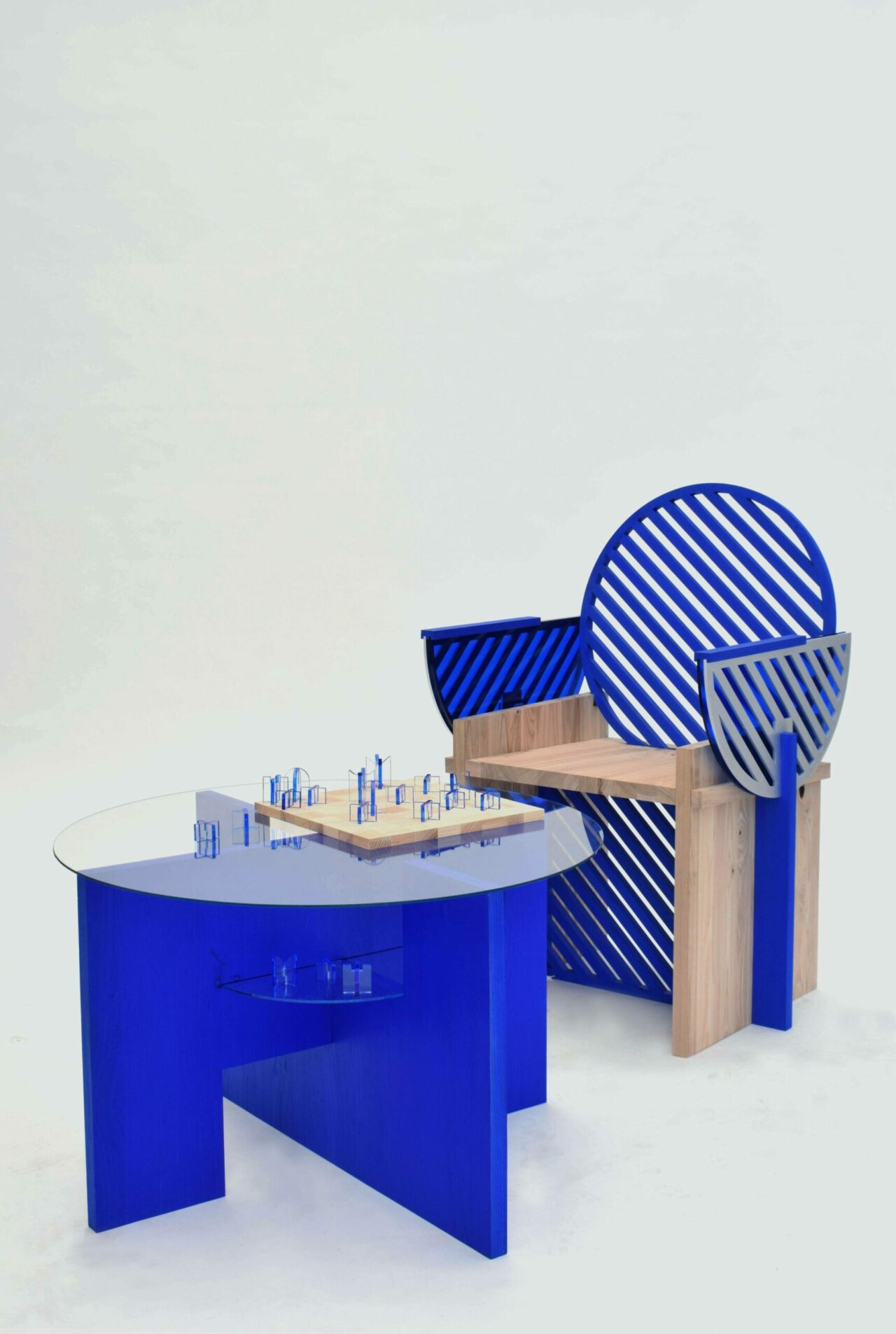 Series20 – Conscious Geometries
[contemporary application of Bauhaus]
I strive to design furniture that holds the possibility to exist in different contexts, while retaining the form but changing the material.
My interest in Bauhaus Design and their design philosophy marked the beginning of this project. I am inspired by the design principle of circle, triangle and square, which was developed by Wassily Kandinsky (1866-1944), a Russian painter who taught at the German Bauhaus art school from 1922 to 1933.
My intention with "Series20" was to create a series of furniture with a strong sculptural and graphical appearance. I aimed to enhance the value of material honesty and develop straightforward furniture pieces, with sustainability as an implicitness. The project gave an opportunity to combine various materials. Objects based on a simple construction method and reduced shapes to verify that high value is not a matter of complexity.
The concept of joints free from glue and screws offers tool less assembly. The use of high-quality materials and replaceable parts provides a long-lasting product. Space saving packaging creates small storage volume and more comfortable transportation in a time where everything is in a constant state of transience.
Instagram S_P_A_R_V